Design Plans
One of the things that I've always loved about agriculture and farming is the opportunity to be inventive and build many of the items needed to complete important tasks. It is fun and rewarding to construct and customize items needed on the farm and around the home. Sometimes constructing exactly what you need saves money, sometimes it allows for customization, and sometimes it is impossible to simply buy exactly what is needed.
I have been familiar with Cooperative Extension plans as far as I can remember. This is a set of collective University plans for many, many items that can be used around the farm, home, and community. Originally these plans were drawn and designed by agricultural engineers. Some plans date back to the early 1920's, but most were designed in the 50's, 60's, 70's, and 80's. Some plans are just for historical purposes, but many are relevant today.
Sometimes I look at plans for inspiration. Sometimes there are good design principles that can be modified and adapted for alternative uses. Although we have paper copies in the office that date back almost 100 years it is difficult to use them and many of the plans have been lost over the years. Fortunately, several State Cooperative Extension Services have digitized these plans and have them online. Louisiana Cooperative Extension Service at Louisiana State University has an extensive listing with broad categories of Agricultural, Barn, Beef, Dairy, Food Storage & Processing, Horse, Horticultural, Poultry, Recreation, Residential, Sheep, Small Animal, and Swine. This site is well worth exploring. There are 300 or 400 plans at this site. Some of these plans are for homeowners and hobbyist as well as commercial farmers. The wide assortment of greenhouse plans are some of the most popular for gardeners as well as the chicken coop and rabbit hutch plans.
Over the years I have used these plans to build several items I needed or wanted. A quick mental review of what I've constructed includes a picnic table, two barn doors, a log jack, a mineral feeder, feed troughs, and a pasture drag.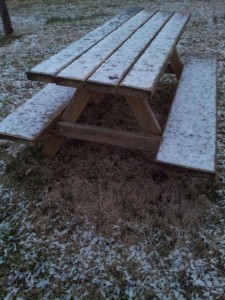 If you have a project ranging from a compost bin to a new barn have a look at the plans. I think it will be well worth your time and effort. I think you'll be happy you did. To visit the site go to "http://go.ncsu.edu/n1vsdz" or just google "LSU Extension Plans". It will be the first hit google returns.