Summer Is the Perfect Time to Start Preparing for the Caldwell County Agricultural Fair
Find this article at:
go.ncsu.edu/readext?304617
• Students are out of school with a good supply of energy, time, and talent.
• The garden is ready for harvest and preservation.
• Family vacations are the perfect venue for photography.
• Family gatherings and picnics are an opportunity to perfect a recipe.
• Make time to explore a new hobby, art, or interest.
The county fair is a great venue for youth to showcase their talent. In the exhibit hall categories range from horticulture and preserved foods to art/literature and photography. Do you wonder how to display your child's nature craft or recycled art? Look no further than the County Fair. Are you looking for ways to engage your children, grandchildren, or neighbors in the garden? Maybe they are interested in participating and entering their harvest in the County Fair. Is your child interested in starting a collection? Insects, leaves, or something unique. This is a time to nurture young talent in the kitchen too. The county fair maybe a nostalgic time for many, but it is also a great venue for youth to make new memories and have their talent showcased.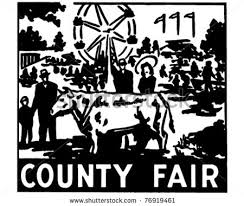 If you are new to participating in the Caldwell County Agricultural Fair or been doing it for generations, this is your season. On Tuesday, August 26 from 5-7 p.m. in meeting room 6 of the Caldwell Public Library, there will be an information session . The 2014 fair book will be available with copies for distribution. I will be presenting with a fair board member sharing information about categories, standards for judging, how and when to make an entry, and more. Even if you have participated in the fair for years, this informational meeting is for you.
4-H clubs should make their reservations for a booth at the county fair no later than September 12, 2014. Thanks to 4-H member, Benjamin Joplin, the theme is "Growing Greatness in Caldwell County." We will have booth space for many but not all clubs. If your club is interested in having a booth at the fair, please call the 4-H office (828.757.1257) to make your reservation now.
The Caldwell County Agricultural Fair is Tuesday, September 23rd through Saturday the 27th.