Ornamental Sweet Potato Vine Q&A-Rachel Adams(Intern)
North Carolina and sweet potatoes go together like bread and butter. Here's why: Since 1971 North Carolina has been the No. 1 producer of sweet potatoes in the entire Country! The No. 1 producing county in North Carolina is Nash County. North Carolina provides almost 50% of the US supply.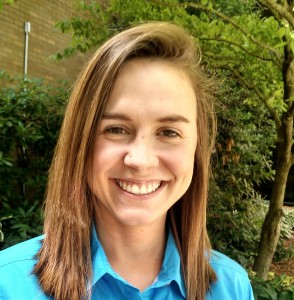 According to the NC Department of Agriculture (NCDA) 2015 Agriculture overview, sweet potatoes bring in roughly $354.7 million dollars of income to farmers. We produce nearly 16.3 million pounds of sweet potatoes per year.
Naturally, North Carolina would also have leading experts of sweet potatoes and ornamental sweet potato growers/breeders. Sweet potato breeding is a huge program lead by Dr. Craig Yencho at NC State. Recently, NC State received a $12.4 million grant to improve sweet potato crop that is an important food staple in sub-Saharan Africa. Orange-flesh sweet potatoes are a great source of vitamin A, and sweet potatoes are a hardy crop that can be planted in drought-prone and low-fertility soils. Not only does NC State breed sweet potatoes for America's use, but also for global use. Also, NC State has created many ornamental sweet potato cultivars that are being sold in today's market. Luckily, our office was given enough plants to start our own demonstration trial garden with a few new cultivars like, Illusion Emerald Lace' and 'Sweet Caroline Sweetheart Red'.
Since this was a trial garden, we did run into one problem. Rabbits. The rabbits seemed to love our sweet potato plantings, a lot. They are recovering nicely though. Growing ornamental sweet potato (Ipomea batatas) is very simple as long as you have the right conditions. The aesthetic attribute you get from these plants are great. They survive in the dead heat of summer and their colors are so vibrant. They range from a lime green to a deep purple and even a nice mix in between with a tri-colored cultivar consisting of pink, green, and a hint of white.
Their growth habit can be quite vigorous but the vine like and low growth habit is great for hanging baskets, container gardening, and for regular landscaping, like an annual flower bed. These plants love heat and actually will not start growing substantially until temperatures reach over 85F. Give these plants plenty of space, plant them at least 12 inches apart. Some cultivars require 3-6 feet of space. Ornamental sweet potatoes also love the sun but can stand partial sun as well, just not long periods of shade. These plants grow well in a soil prepared with plenty of organic matter. They do not do well in clay soils or nutrient deficient soils. To ensure your plants get enough nutrients and thrive, adding monthly applications of water-soluble fertilizers will do the job.
Along with planting ornamental sweet potato in your garden, questions about disease and pest resistance arise. Good news, most of the ornamental sweet potato varieties are resistant to the common pests around our area. To ensure your plants stay free of pest and diseases, buy resistant varieties and always keep them watered to prevent stress. Also, prep the planting site by removing weeds which will help cut down on pests.
Another common question is, "Are they edible?" The leaves are, but they are not very tasty. Since these plants have been bred for ornamental use and not edible use, these tend to have a bland and mealy taste. So, if you're looking for another use of these plants, eating is possible, but not in someone's best interest. Instead, you could dig these up before the first frost store them in a cool damp place and replant them next year!
To read more about the care and uses of ornamental sweet potatoes visit the N.C. Cooperative Extension factsheet "Ornamental Sweet Potatoes for the Home Landscape." http://content.ces.ncsu.edu/ornamental-sweetpotatoes-for-the-home-landscape. If you need a copy of this factsheet or have agricultural questions, call the Caldwell County Extension Center at 828-757-1290, or visit us online anytime at https://caldwell.ces.ncsu.edu. You can also contact Rachel directly at readams4@ncsu.edu.