Blueberry Pruning Demonstration
When: Thursday, February 22, 2018- 1:30 p.m.-3:00 p.m.
and
When: Thursday, March 1, 2018,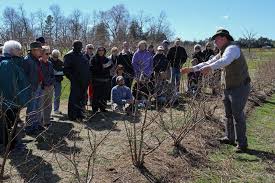 10:30 a.m. – 12 p.m.
Where:
11 Providence Street, Granite Falls, NC 28630
Join us for a hands-on blueberry pruning demonstration and workshop. The class is free and open to the public. Dress for the weather and bring your pruners and gloves. Please RSVP in advance by calling 

828-757-1290 or click below.

or
Cost: Free