4-H Summer Registration Is OPEN
Find this article at:
go.ncsu.edu/readext?689863
Now available: 2020 Summer Exploring catalog
Registration is OPEN: Sign up online!
Here is when registration for each program closes:
Walk: The Appalachian Trail – June 7
Steps to Health Kids Club – June 1
Focus on Photography – June 12
Cloverbud Corner – June 19
Ask a Farmer – June 30
Egg Drop Challenge – July 26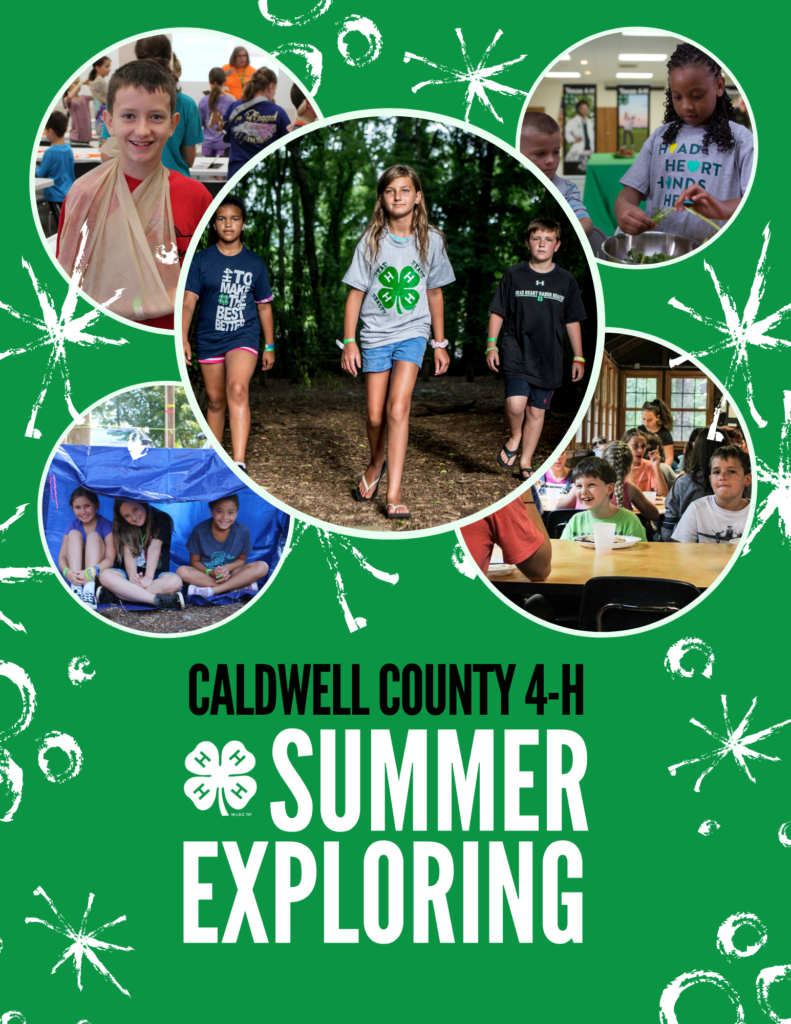 All Summer Exploring programs are free of charge this year. Registration takes place on Eventbrite May 11 – June 1 or later, depending on the program of interest. Then, youth must enroll in 4-H prior to the start of the selected program. Enrollment is also free and can be completed at 4HOnline.
Reference the step-by-step guide, included at the end of the catalog when enrolling in 4HOnline. If you have issues registering once it opens, please contact us.
Please review the North Carolina 4-H: Program Expectations and Parental Permission document prior to registration, as there are two registration questions regarding the information. It is also available in the event description on Eventbrite.
You may also request a paper copy of this catalog by emailing sarah_moyer@ncsu.edu or diana_ford@ncsu.edu.