10 Ways to Volunteer With 4-H
Find this article at:
go.ncsu.edu/readext?799773
No matter how much time you have, volunteering with 4-H makes a difference by helping youth explore and discover the skills they need to lead for a lifetime. There are lots of ways to get involved!
1. Help youth lead a club
Assist a youth club leader with organizing meetings, speakers, and other logistics. Assist and/or mentor a 4-H volunteer who is serving as a project leader.
2. Teach a skill
Organize a club, or share your skills by teaching a club meeting workshop, devoted to your area of specialty.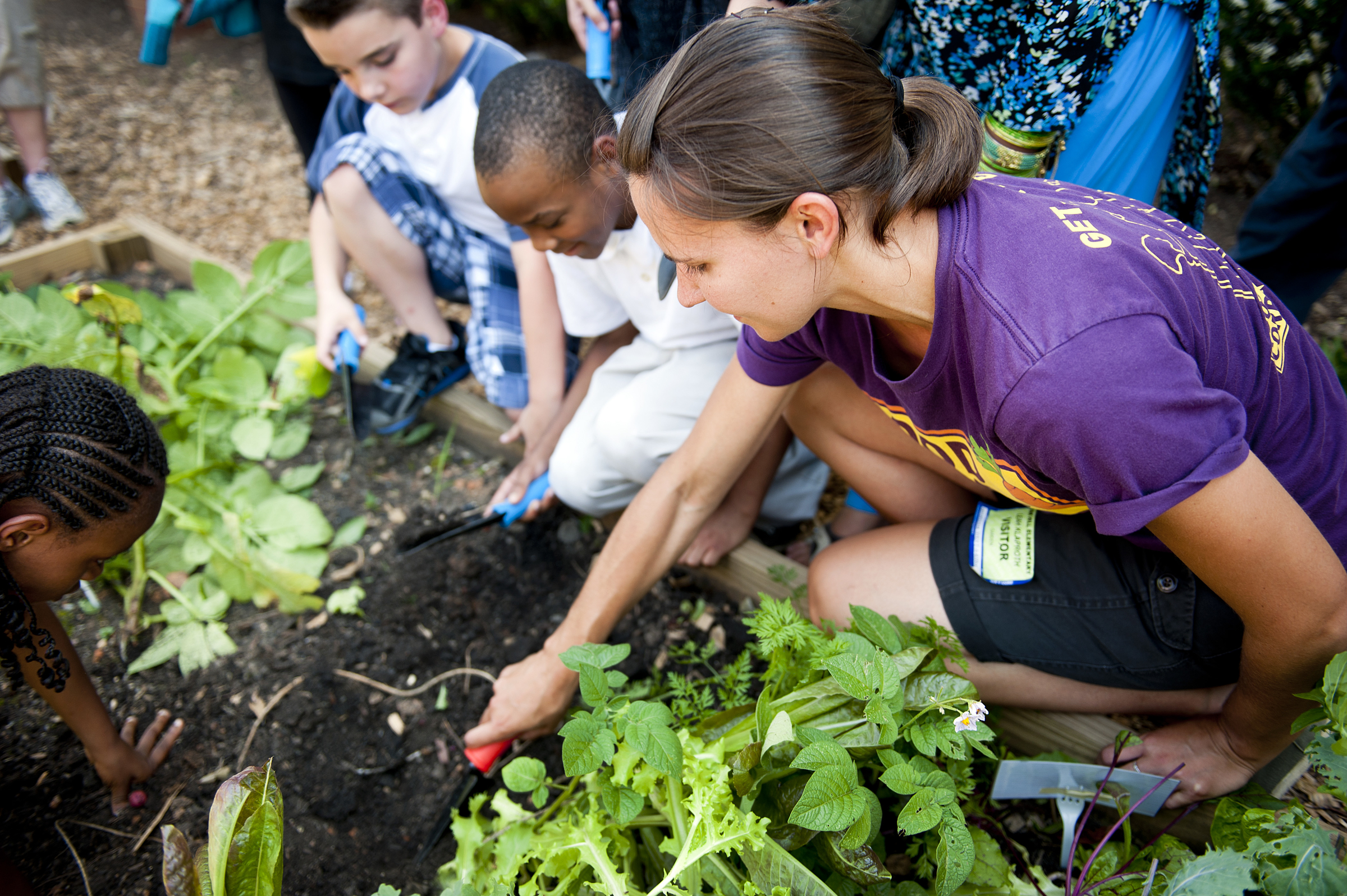 3. Judge projects
Serve as a judge for 4-H exhibits, competitions or performances, providing encouragement and suggestions for improvement.
4. Plan or help at an event
Volunteer at a county/parish special event; from set-up or clean-up to serving food or taking registrations, there are a lot of ways to get involved.
5. Serve on an advisory board/committee
Sit on a local advisory or county governing board to help determine program priorities.
6. Help with a specific 4-H project
Advise a 4-H member in their project work: help youth identify and set goals, create and implement a plan, and reflect on what they learned and would do differently next time.
7. Assist with program delivery
Volunteer at an after school program, a summer program, camp program event or club meeting.
8. Volunteer on a fair organizing committee
Volunteer at a local fair – be inspired by the talents and creativity of the next generation while promoting the country's largest positive youth development organization! Work in the food booth or help in the 4-H exhibit hall or at the 4-H show ring.
9. Utilize your professional skills
Share your technical skills and knowledge to develop subject matter for curriculum/project sheets. Utilize your professional skills to assist with creating marketing tools, graphic art, word documents, webpages, videos, online training modules, etc. Intern at your local Extension office with the 4-H program, a great resume builder.
10. Share your experiences
Share your hobby/passion – inspire a young person as a guest speaker or short-term instructor. Share your career path – invite a 4-H'er to shadow you for the day. Share your educational path/give a testimonial – how did you get to where you are? (If you are a college student – how did you choose your school, what are you pursuing, what are you aspiring to do?)
If any of these ideas interest you and you would like to discover opportunities on ways to get involved in Caldwell County 4-H, visit our volunteer page.
This information has been provided by the Program Leaders Working Group, 4-H Volunteerism Committee.