6 Tips for Gut Health
If you have digestive issues, you're not alone. Around one-third of the population lives with digestive problems, many without a diagnosed gastrointestinal disease. Modern practices, such as sanitation, antibiotic use, caesarean birth, formula feeding, eating less dietary fiber and foods lacking live cultures may be leading to a less rich and diverse intestinal microbe population compared to the past.
Gut microbiota is the name given to the microbe population living in our intestine. Our gut microbiota contains tens of trillions of microorganisms, including at least 1000 different species of known bacteria, weighing up to 4 ½ pounds.
A healthy and balanced gut microbiota is key for proper digestive functioning. Other gut microbiota functions that have a direct impact on our health include the digestion of some foods, helping with production of vitamins K and B, and strengthening our immune system.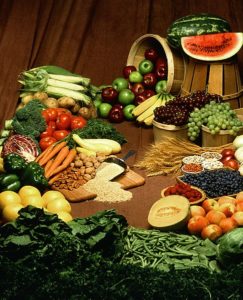 Dietary habits strongly influence the gut microbiota. Foods with prebiotics and probiotics help keep the gut working optimally and prevent health issues.
Prebiotics are from fibers found in fruits, vegetables, grains, nuts and legumes that stimulate the growth and activity of beneficial bacteria in the colon. Serving as "food" for beneficial bacteria, prebiotics help improve the functioning of microbiota. Fiber is also credited with an array of health benefits including less cardiovascular disease, appetite control, and colonic health. A review of more than 240 international clinical studies summarized that eating 25–29 grams per day was protective, but that eating more than 30 grams seems to offer the greatest benefit.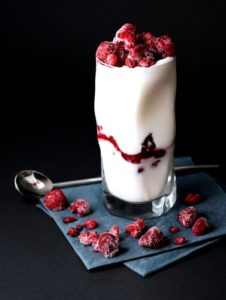 Probiotics are live microorganisms that, when administered in adequate amounts, confer a health benefit on the host. Present in some fermented products such as yogurt, other fermented dairy foods and non-heated sauerkraut and kimchi, probiotics help gut microbiota keep its balance, integrity and diversity. However, not all fermented foods contain live organisms. Beer and wine, for example, undergo steps that remove the yeasts that allow fermentation. Other fermented foods are heat-treated and the organisms are inactivated. Bread is baked and sauerkraut is often canned. While these foods may be nutritious and contain fiber, they do not have probiotic activity.
To summarize, here are 6 tips to promote gut health:
Eat a Variety of Veggies, Fruits, and Legumes: they add fiber and provide food for prebiotics.
Eat Something Living Every Day: fermented foods that have not been heat treated may contain probiotics.
Be Active: helps with digestive functioning.
Swap Refined Grains for Whole: wheat bran, only found in whole grains, is considered the best for promoting regularity.
Hydrate with Water: important with a high fiber diet.
Take 5 to Relax: stress management does wonders for the gut.