Stock Your Pantry for Energizing Summer Snacks
Smaller meals with snacks are a great option for active summer lifestyles. Keep your energy level high by stocking these essential ingredients for energy promoting snacks:
Nut butters- Once upon a time, peanut butter was the only spread around. Most stores now stock sunflower, almond, and cashew butters. Spread on apples, bananas, celery, whole grain crackers, bagels, bread, and graham crackers.
Nuts and seeds– Great topping for salads, yogurt, and cereal. Taste great by themselves and are often hard to quit eating.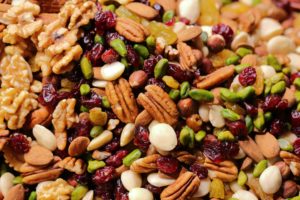 Plain and vanilla yogurt– Top with frozen berries or any fresh fruit. Make smoothies by blending with bananas, other fruit, and even fresh spinach.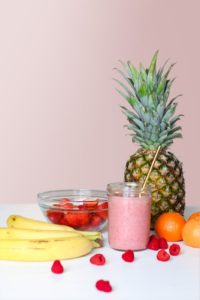 Fresh fruit– Naturally sweet ingredient or stand-alone snack. If you find cantaloupes too large, blend part of the melon with mint and freeze for a refreshing snack. Frozen grapes are another cold treat.
Cut up veggies– Serve with one of the many types of hummus available or Greek yogurt seasoned with herbs, salt, and lemon juice.
2% milk cheese sticks or slices– Taste great alone or as a whole grain bread, bagel, tortilla or cracker topping. Add avocado, tomato or cucumber.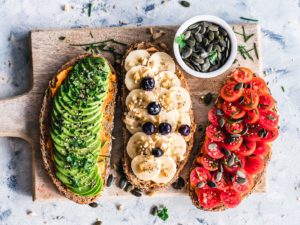 Whole grain, low sugar cereal– Great with milk and topped with fruit. Make a homemade trail mix made by adding nuts and dried fruit.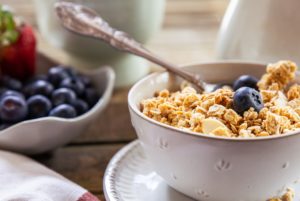 Whole grain breads and crackers- Try topping with cream cheese and fruit.
This delicious, refreshing recipe will ensure you never throw out ripe bananas again.
Banana Ice Cream
When your bananas are very ripe, peel them and cut into thirds. Place on a cookie sheet and freeze. Once frozen, place in freezer container.
When you are ready for your serving of ice cream simply pop banana pieces in a food processor and process until it is smooth like ice cream and serve!
Dates are naturally sweet and great stuffed with plain nut butter. This recipe is an extraordinary snack or small dessert.
Stuffed Dates with Ricotta, Nuts and Honey
¼ cup part-skim ricotta cheese
1 teaspoon honey
¼ teaspoon cardamom (may substitute cinnamon or 1/8 teaspoon nutmeg)
2 tablespoons ground almonds, walnuts, or pistachios (grinding in coffee grinder works well)
12 medium dates
12 nuts of choice for garnish
Stir together ricotta cheese, honey, ground nuts and cardamom. Cut a slit lengthwise on one side of dates. Stuff date with mixture and press a nut on top.